The Trinity River Corridor Project, a major Dallas, Texas construction project to build bridges over the Trinity River, is an example of what can go wrong for American workers when work is outsourced to foreign-owned companies.
The Margaret Hunt Hill Bridge was designed by Spanish architect Santiago Calatrava, and most of the bridge's structures were imported from Italian company Cimolai. Texas taxpayers will pay for it all, but the profits from building the bridge will be sent overseas-and Italians on temporary work visas are getting the good paying construction jobs.
Watch the video below to see raw video footage of the Italian steel arriving at Port Houston and how it was transported by truck [another video below] to Dallas for the Margaret Hunt Hill Bridge.
Most news reports call the shipment "steel" but that word is highly misleading. This is no shipload of steel ingots brought here to be melted and turned into finished products. You will see in that video that "steel" means girders, support columns, and many other high-value manufactured components.
SideBear: It is common practice that buildings and bridges that are constructed of steel beams and girders are pre-fabricated in a steel shop and put together like an erector set at the jobsite.
What is somewhat mystifying here is the cost involved from shipping all this to Dallas from Italy. You would think that a local steel shop in Texas could have done this more competitively.
Steel Arrives for Dallas' Calatrava bridge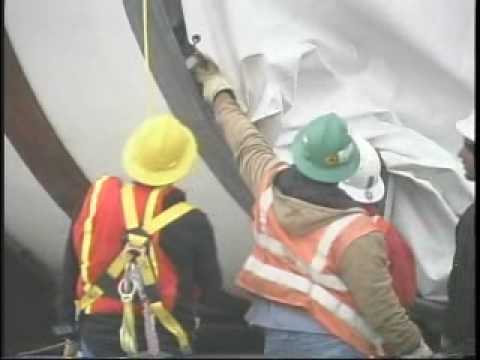 Trinity Steel Arrival in Dallas